Hyaluronate Skin Care Cosmetic Filler Injectables For Face
When it comes to treating facial volume loss (like sagging cheeks, for example), your provider can suggest a number of fillers well-suited for this purpose.These typically have a thicker gel consistency that can provide effective support for the cheeks and even earlobes.Some of these fillers include:

Auro Secret Fine: The primary driving force behind this filler is collagen growth.As such, this Cosmetic Filler can be used to create naturally-full improvements in the temples as well as mid-face.
Auro Secret Derm: Developed primarily for injection into the cheeks, this Injectables For Face filler can improve facial volume and contours.
Auro Secret Deep: What is interesting about deep is that it provides immediate improvement as the gel increases volume under the skin, and also produces long term improvement by stimulating collagen growth.This Hyaluronate Skin Care Dermal Filler from the Auro secret of injectable also relies on Hyaluronic Acid to add volume in the face.Though Auro secret deep was primarily developed for enhancing volume in the cheeks, it can be used to add contour to other parts of the face as well.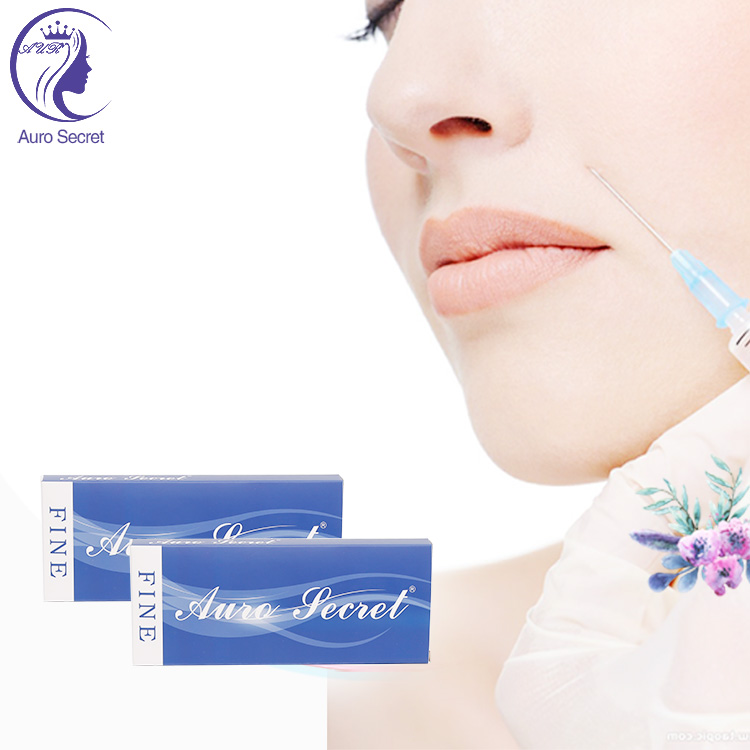 What Dermal Filler can do
· Plump thin lips · Enhance shallow contours
· Soften facial creases and wrinkles · Improve the appearance of recessed scars
· Reconstruct contour deformities in the face · Decrease or remove the shadow of the lower lids
Ha Dermal Filler Injectable can be very helpful in those with early signs of aging, or as a value-added part of facial rejuvenation surgery.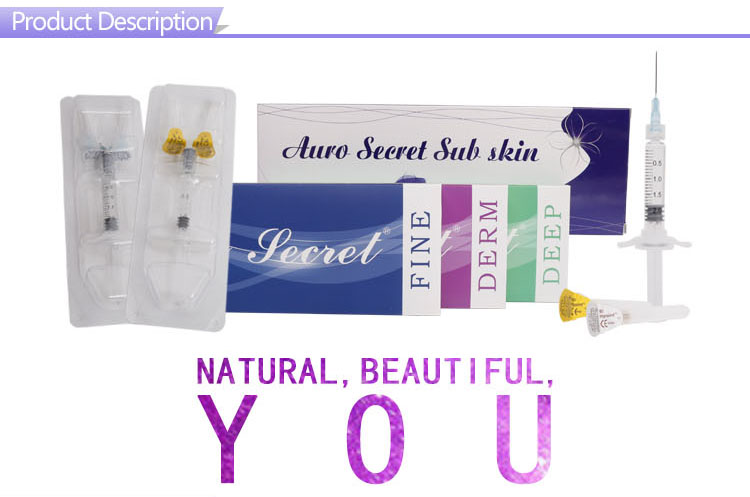 Auro Secret Hyaluronic Acid 5 points advantages
Advantage 1: Natural ingredients -- Face Filler Injections , extract from the biological tissue, no foreign body sensation and foreign substances.
Advantage 2: High-tech products -- Face Plumping Injections, by means of high technology and strict production process, product quality assurance, no rejection and allergic reaction.
Advantage 3: Simple and safe, fast and effective. -- Micro cosmetic surgery without surgery, just dermal Face Wrinkle Filler, to avoid the risk of surgery, while micro cosmetic use of local injection hyaluronic acid method, so you can see the effect immediately.
Advantage 4: Comfort without pain -- Micro cosmetic Hyaluronic Acid Injection Face Fillers, like an injection, only a slight swelling of the local micro pain, no pain, customers are easy to accept.
Advantage 5: Economic benefits -- Auro Secret Hyaluronic Acid Filler Injections costs between daily cosmetology and plastic surgery, the price is cheaper.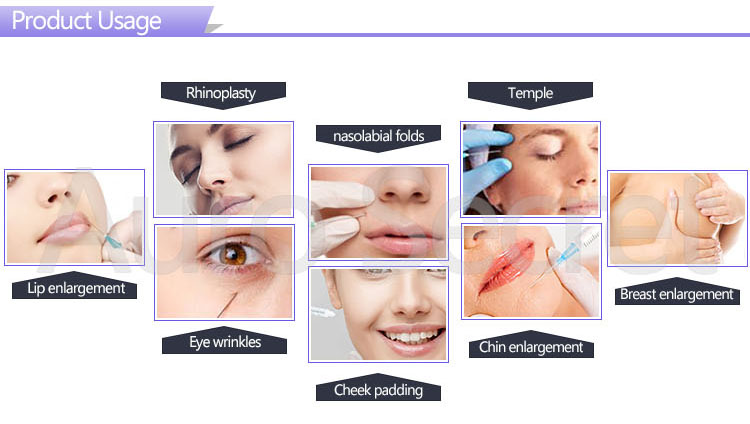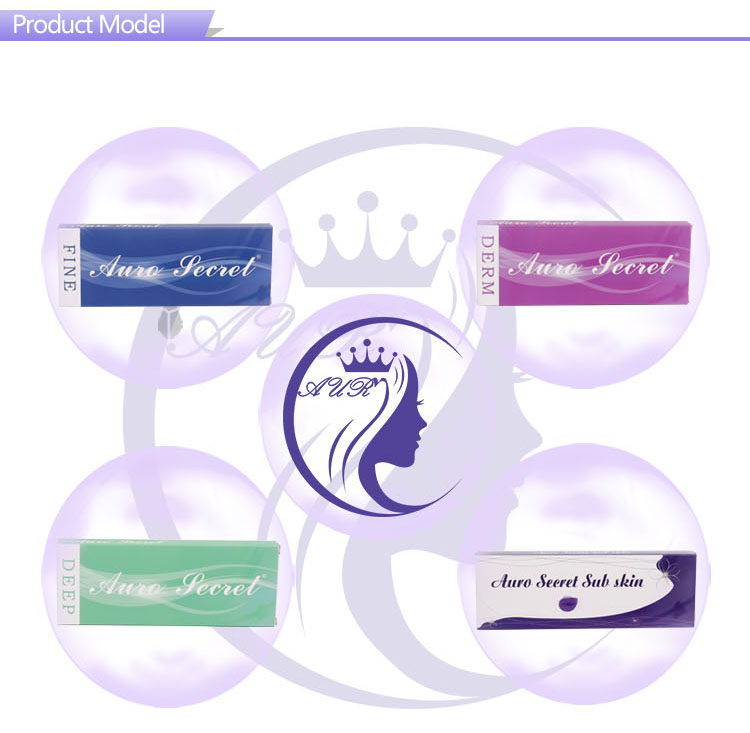 Auro Secret Fine

Needle size: 30G,Volume:1ml/2ml

Treatment:

With the smallest particles for the correction of very thin,superficial lines.

Injected in the upper part of the dermis.

For correction of thin superficial lines,such as worry lines,periorbital lines,perioral lines.




Auro Secret Derm

Needle size: 30G,Volume:1ml/2ml

Treatment:

Medium particle size for moderate wrinkles.

Injected in the middle part of the dermis.

For treatment of moderate wrinkles,such as glabella,oral commissures.

Lips fullness,pouting and vermilion border.




Auro Secret Deep

Needle size: 27G,Volume:1ml/2ml

Treatment:

Larger particles for deep folds.

Injected in the deep layer of the dermis and/or the surface layer of the subcutis.

For correcting deep folds,creating fuller lips and shaping facial contours,such as cheeks and chin.




Auro Secret Subskin

Needle size: 23G,Volume:10ml

Treatment:

Largest particles for breast and buttock.Injection for the breast and buttock augmentation.

Injected in the deep dermis or subcutaneous tissue shallow.

For the local depression,soft tissue filler,also can be used in rhinoplasty.




HA concentration:20mg/ml

Approximate number of gel particles ml: 200,000

Particle size(mm): 0.10-0.15

HA origin: Non animal

Storage: room temperature

Duration: 6-18 months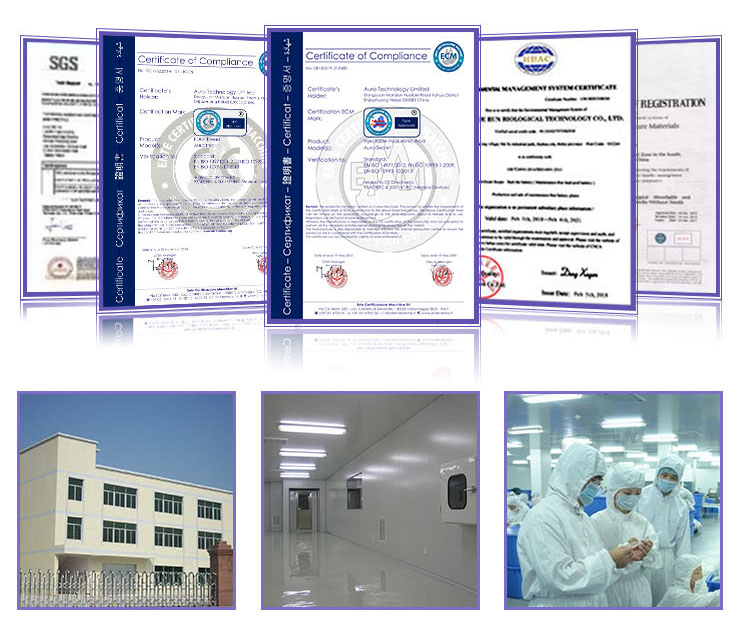 Auro technology limited is professional in aesthetic medical technologies.The company sells its products under three distinct series,Auto Thread PDO, Auro secret dermal filler and blunt cannulas. Auro technology enables physiscians to provide excellent solutions for a broad range of medical-aesthetic applications including face and body reshaping,resurfacing skin, eliminatiing fine lines or wrinkles treating scars.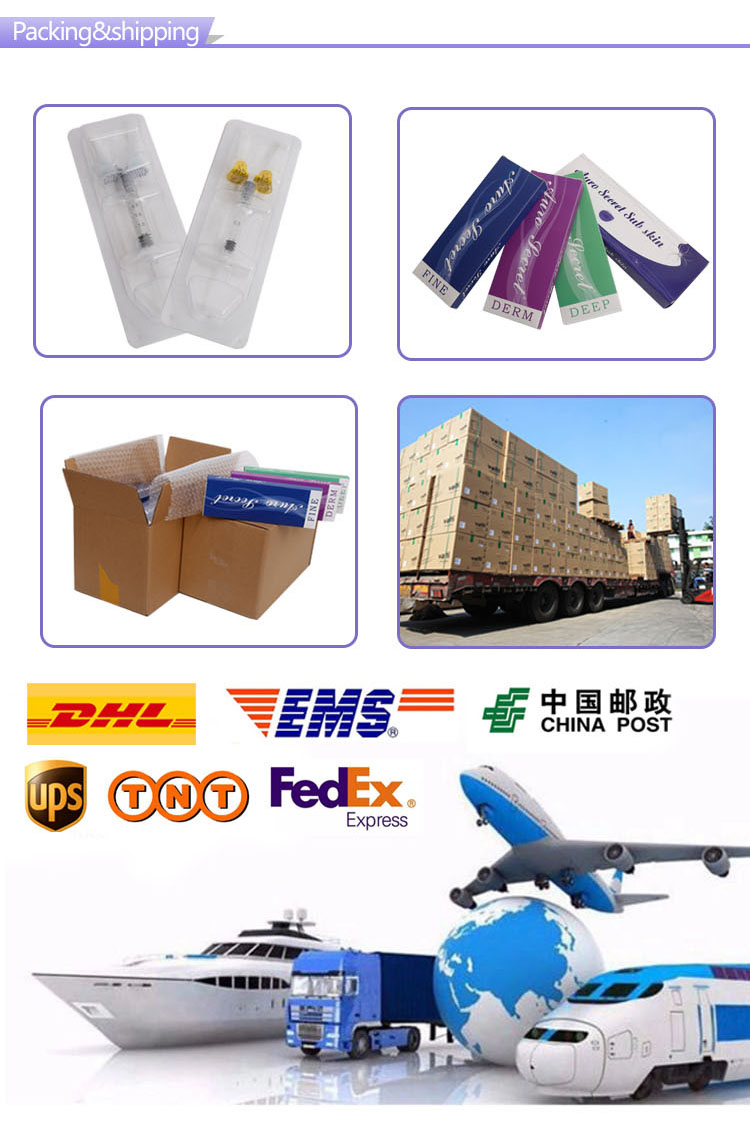 Hyaluronic Acid Filler Injections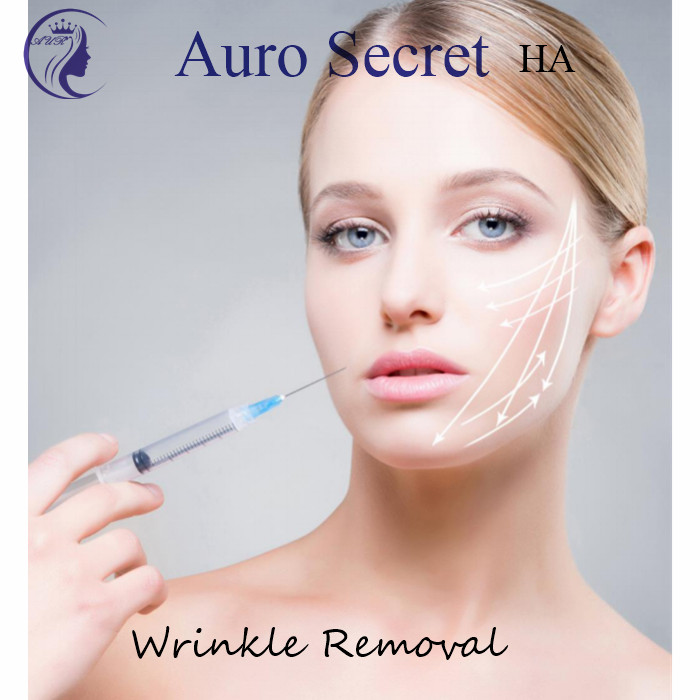 1.What is Dermal Filler?
Hyaluronic Acid Fillers Under Eyes are made from a substance which occur naturally in human skin - this means they are extremely safe to use and can give fantastic enhancements to lips and facial lines.
2. How long does Facial Filler Treatment last?
It is long lasting, but not permanent. Depending on the product used, the injection area treated and the individual dispositions of your skin, the results can last from 6 months up to 18 months.
3.When will I see results of Ha Facial Filler?
You will see results immediately; however, some swelling and redness is not uncommon and, as such, the immediate result should not be regarded as the final result. Best results are seen after 2-3 days.
4.Is there any side effect for Dermal Filler?
You may experience some discomfort such as temporary tenderness, redness, swelling on the injectedarea. They usually disappear on their own in less than 7 days. You can apply an ice pack for a briefperiod on the injection site to help ease any swelling.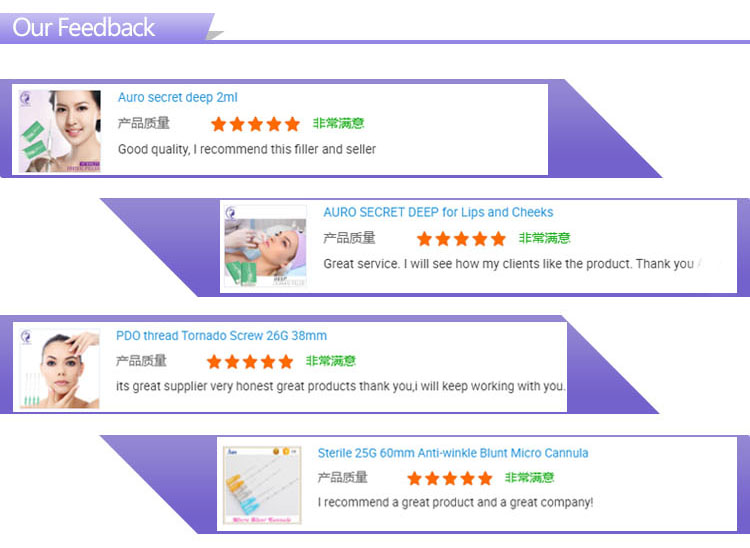 Looking for ideal HA Cosmetic Filler Manufacturer & supplier ? We have a wide selection at great prices to help you get creative. All the Injectables For Face are quality guaranteed. We are China Origin Factory of Hyaluronate Skin Care. If you have any question, please feel free to contact us.
Product Categories : Hyaluronic Acid Injection > Injectable Dermal Fillers